WHAT IS PI SIGMA EPSILON?
Pi Sigma Epsilon is the only co-ed nationally recognized professional fraternity in the fields of sales, marketing, and management. However, it is open to all majors. PSE gives its members the chance to gain hands-on experience through experiential learning opportunities, participate in conferences both regionally and nationally, and network with professionals. Members in PSE participate in planning, organizing, leading, and implementing a variety of projects ranging from simple fundraising to complex marketing. In PSE one will partake in professional development programs, sessions, and activities that help to prepare for future careers after graduation. PSE is a business advantage for life, helping members both grow professionally and learn from experience.
It's nothing less than success, and it's more than just an education. It's networking, professional development, and opportunity. It's lasting friendships and real-world experience. It's practical skills in marketing, sales, and management. It's a distinguished employer's wish and an eager student's dream. It's wisdom, confidence, honor, and character. It's a valuable college investment. It's acquiring knowledge and skills that will be used for a lifetime. It's Pi Sigma Epsilon… Your Business Advantage for Life!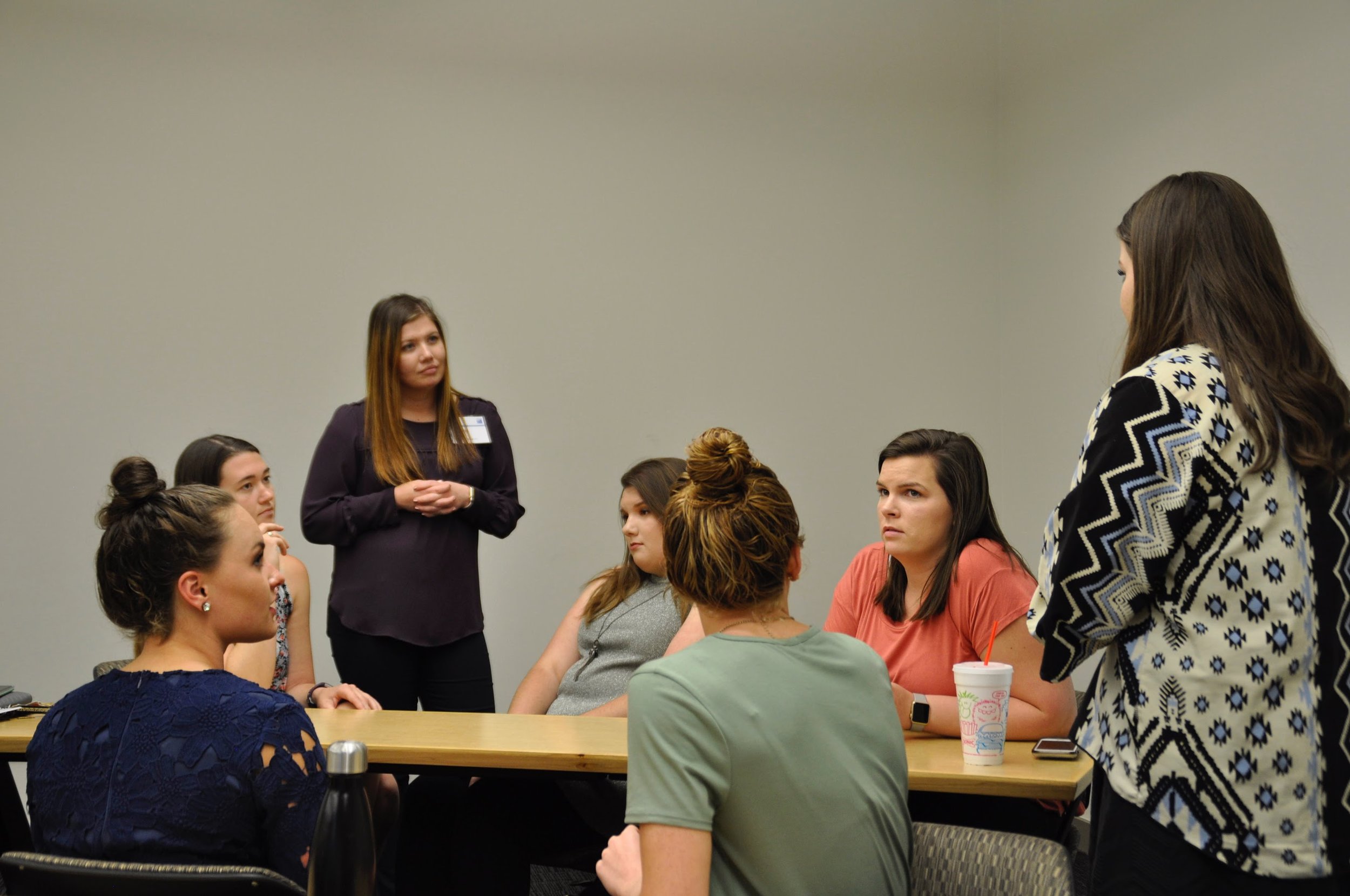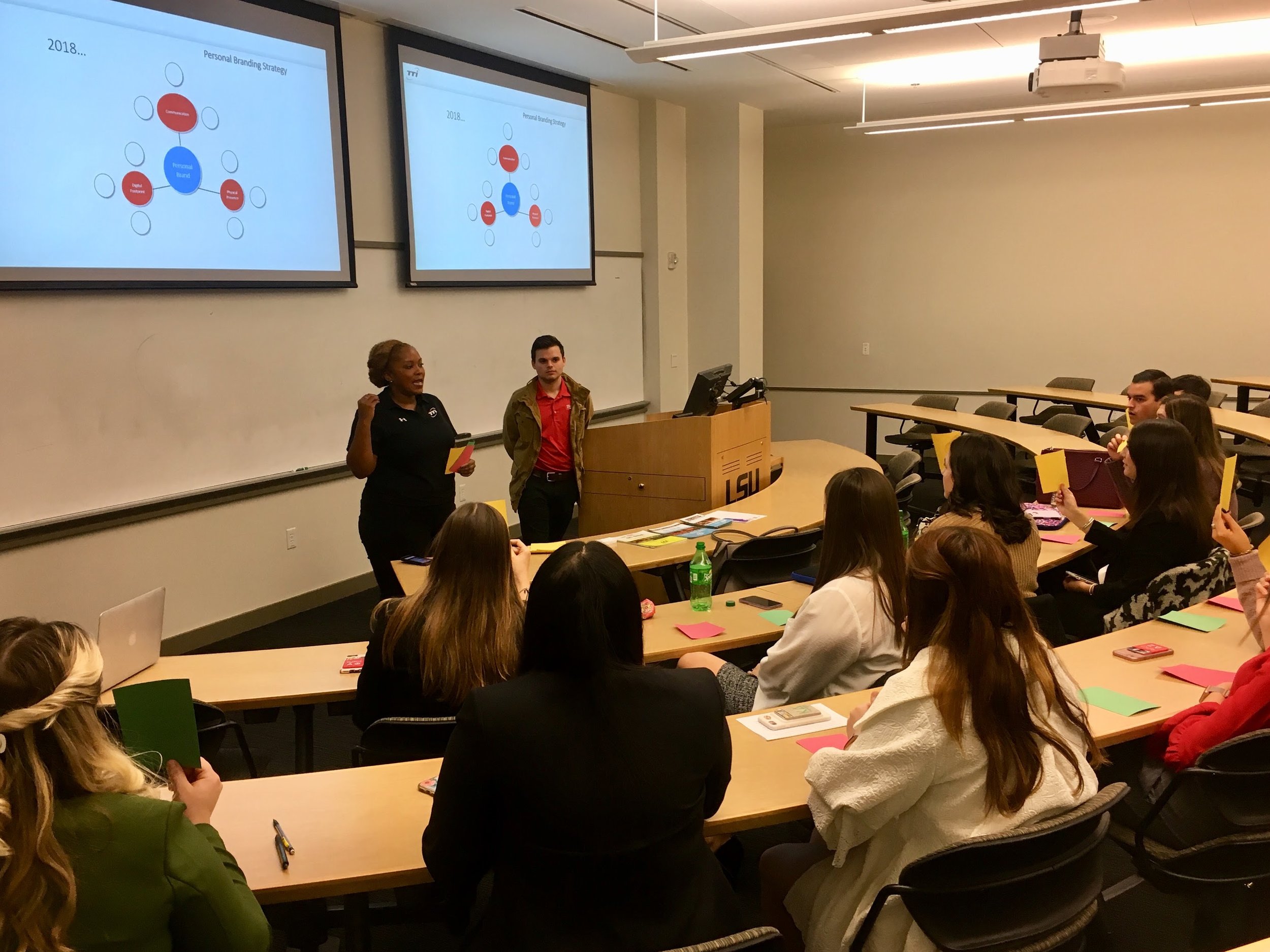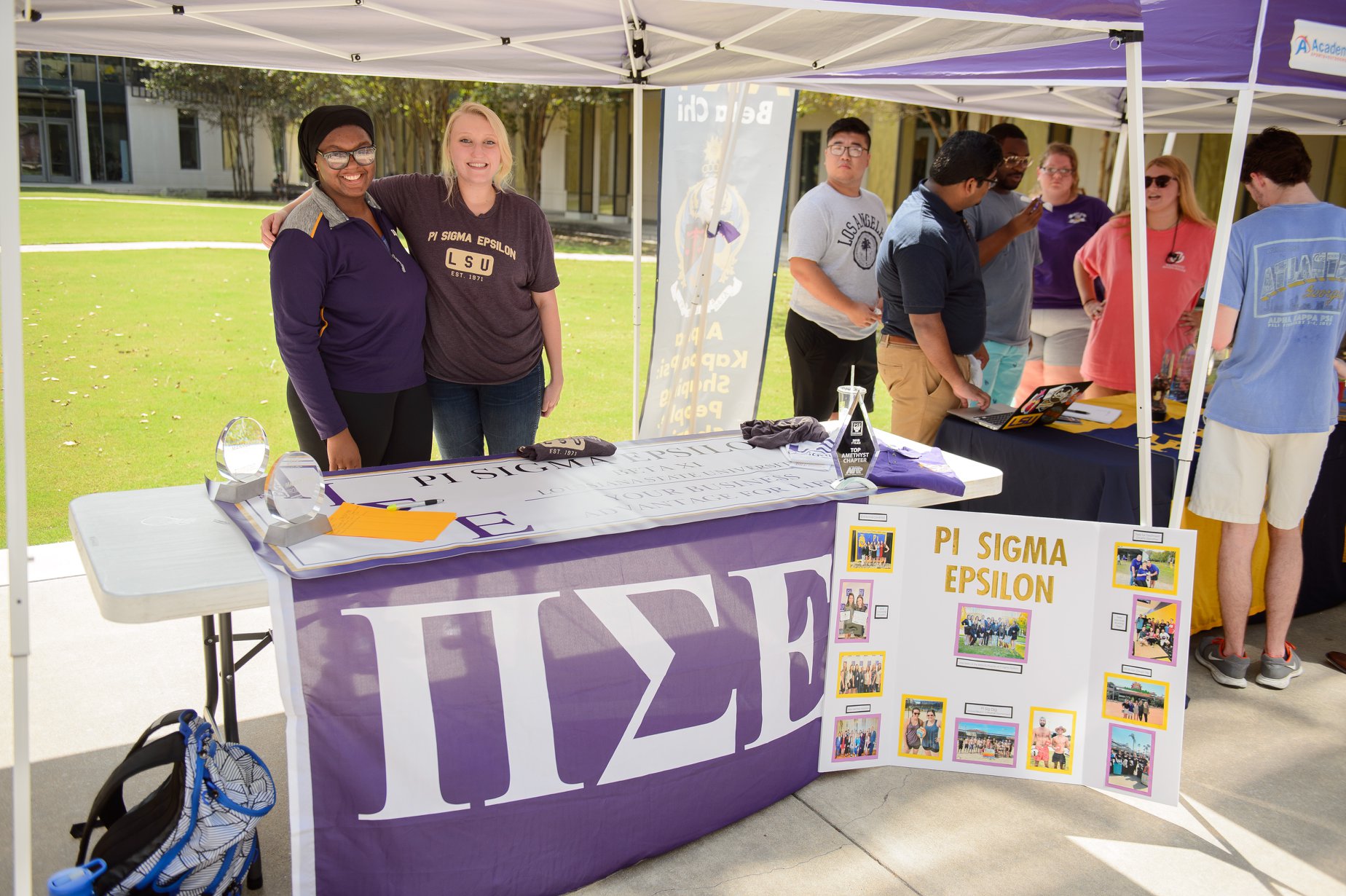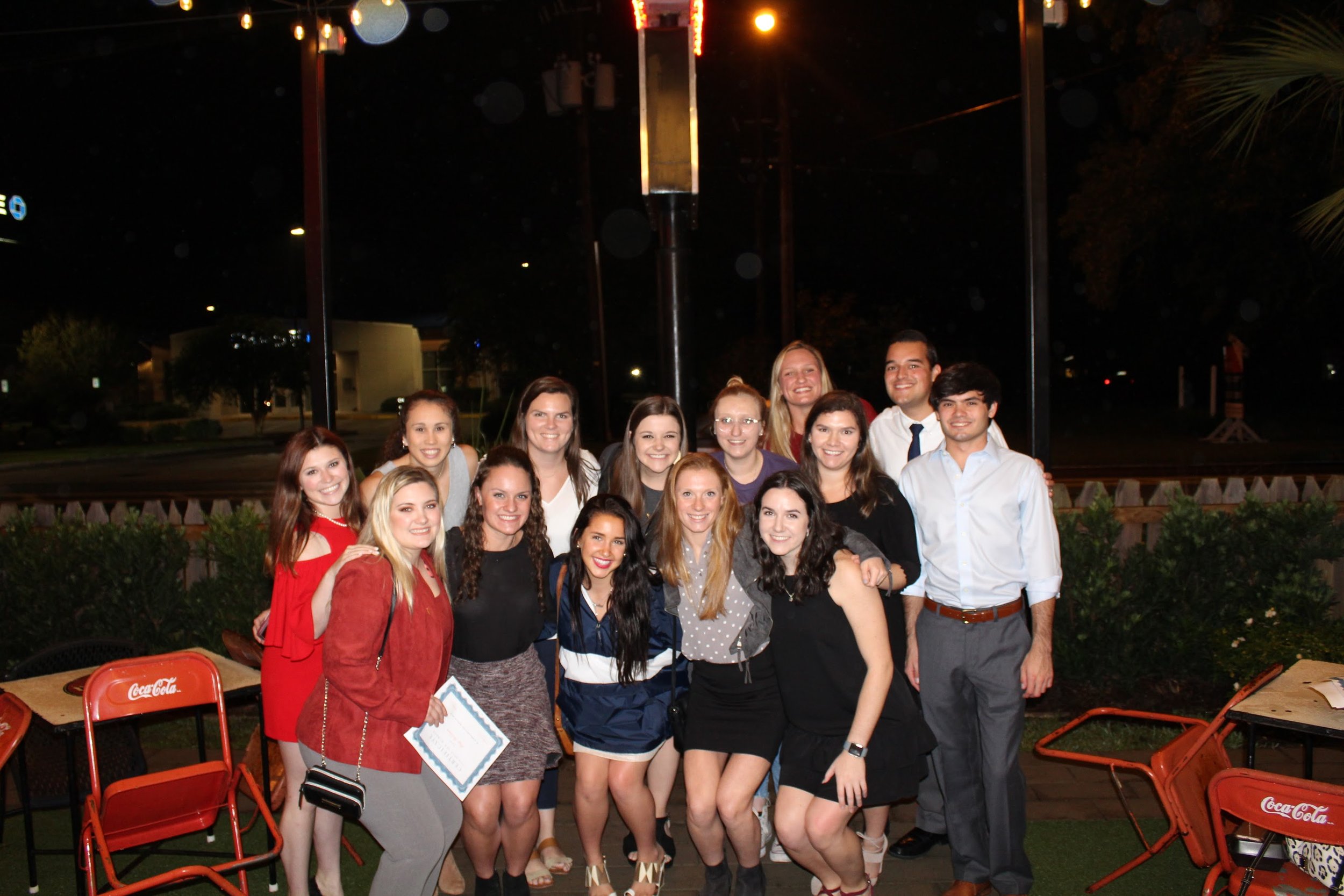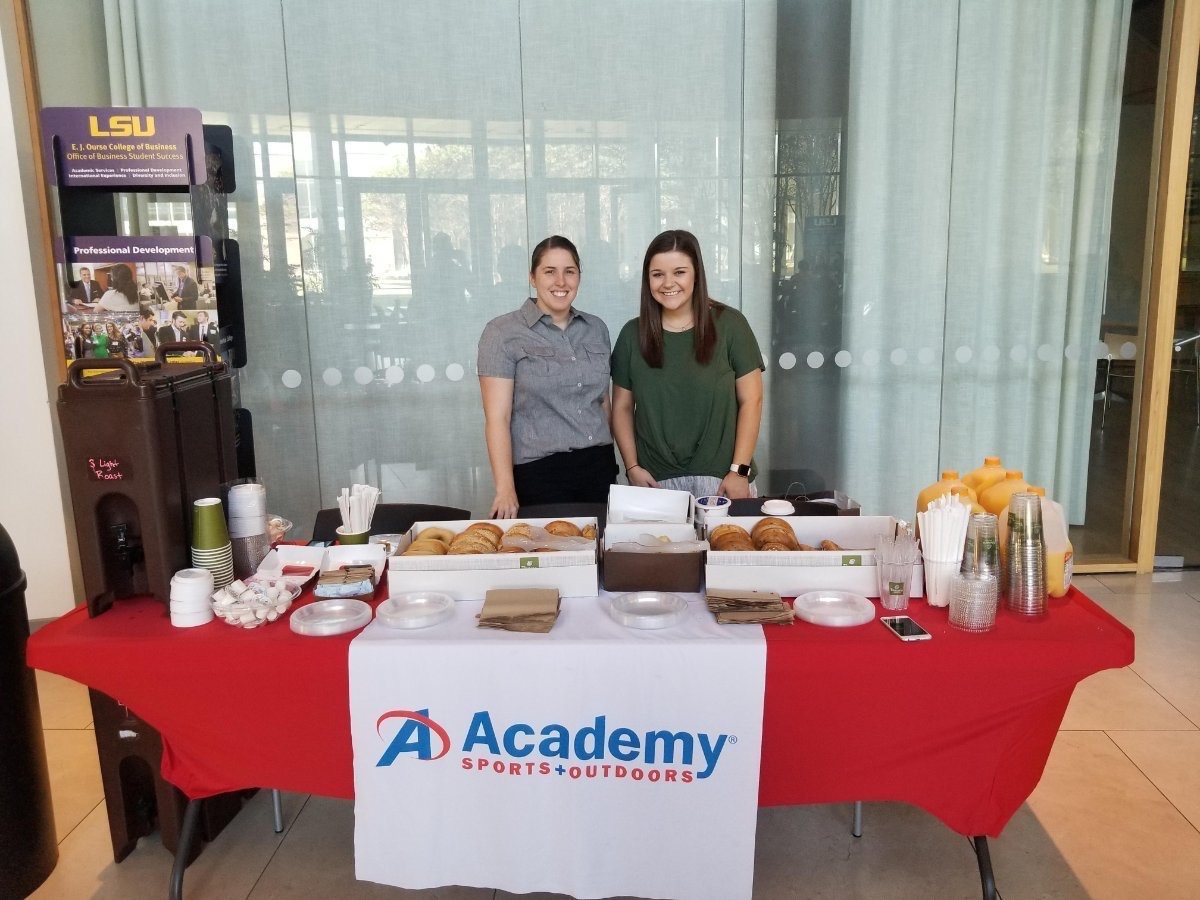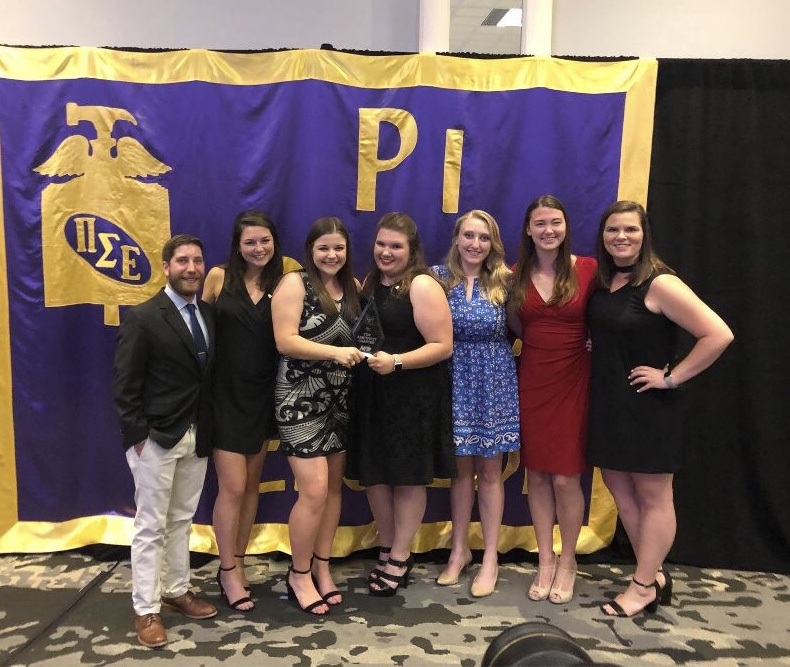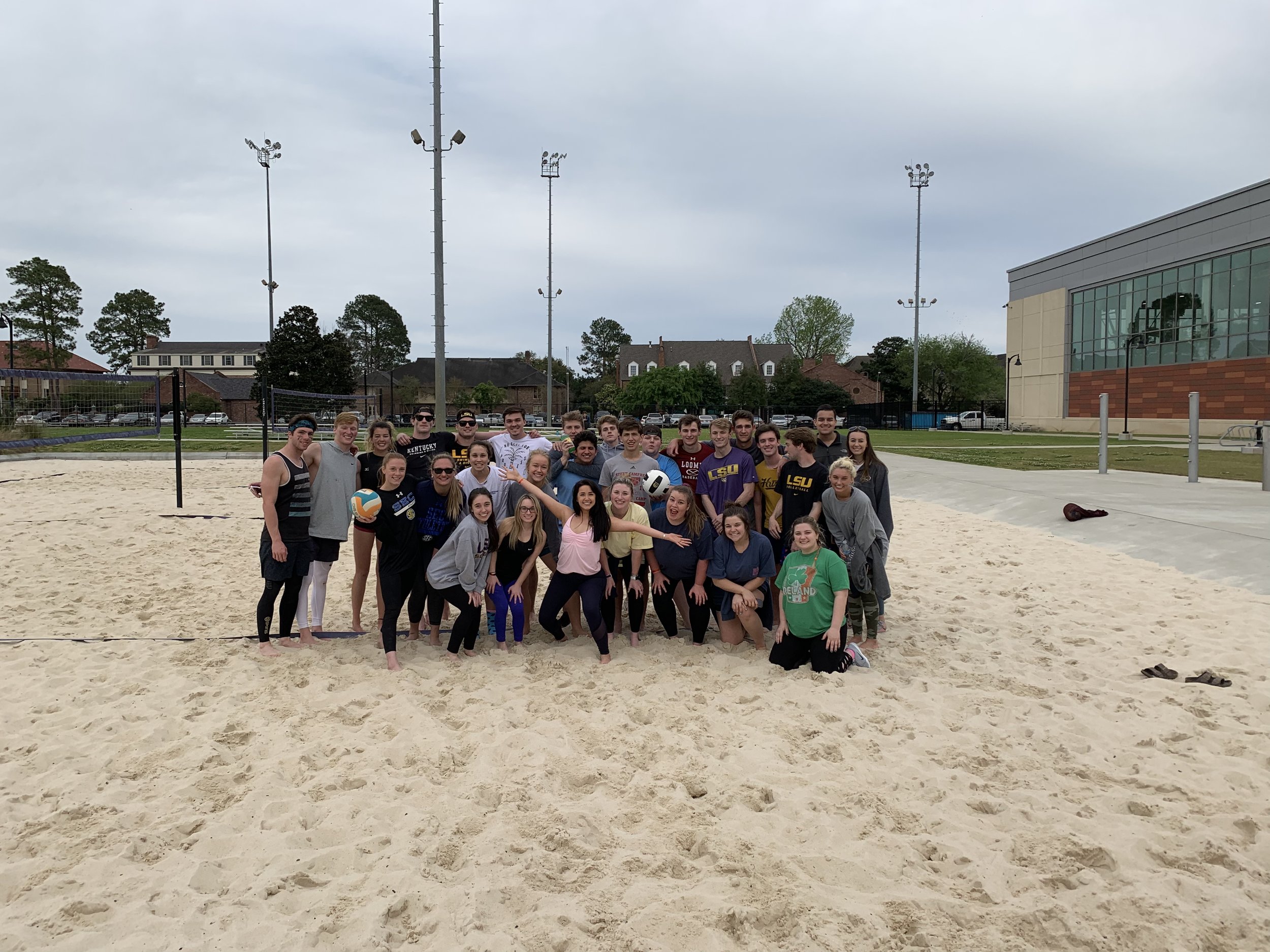 2018 Top amethyst chapter
GEAUX PSE! GEAUX BETA-XI!
Beta Xi Chapter of Pi Sigma Epsilon received the Lloyd L. Antle Amethyst Chapter Award in recognition of outstanding chapter operations including programming and membership development. In addition to this, two of our members, Lucy Sedky and Erica Borne, received individual honors and scholarships. Lucy Sedky received a Future Leaders Scholarship, which recognizes first-year and sophomore members of Pi Sigma Epsilon who demonstrate the capacity to become outstanding leaders of their chapters and Pi Sigma Epsilon. Erica Borne, current Beta-Xi President, received the Ferguson Scholarship in recognition of leadership and community involvement. Nevertheless, all of our attendees left the 2018 Pi Sigma Epsilon National Convention in San Diego with industry insights, professional contacts and exclusive networking opportunities throughout the convention. Beta-Xi cannot wait to return to the convention and rebuild the legacy of Pi Sigma Epsilon - Beta Xi!
Congrats to all our attendees!
Prospective Members
Recruitment for Fall 2019 has finally started! We're so excited to get to know you! Please put your information below if you'd like to get involved and participate in our recruitment events. If you have any other questions, comments, or concerns, please direct them to pse.betaxi@gmail.com.
Alumni
The success of our chapter lies heavily on alumni involvement. Click on the link below to add your contact information to our alumni database. We can't wait to hear what exciting life events PSE has helped you achieve!
Give a Gift
Donate to the Beta Xi chapter through the Pi Sigma Epsilon National Education Foundation, a 501(c)(3) non-profit organization (donations are tax deductible). Be sure to select "chapter donation" and select the "Beta Xi" chapter.
Membership Dues
National dues are paid once a year, and chapter dues are paid each semester (prices listed below). Beta Xi offers payment plans for our members if needed. For more information, please email pse.betaxi@gmail.com.
National Dues: $135 (New Member)
$95 (Renewal Member)
Chapter Dues: $50 (All Members)
why projects?
ΠΣΕ Beta Xi is all about giving our members real life experiences. One of our main ways is to put on various projects through the semesters. We aim to create and implement projects that will give us the skills we need to succeed in the real world and business settings. Through strong leadership, motivation, and teamwork, we encourage our members to get involved in these projects and learn something new.
Pi Sig Dig - March 17, 2019
Beta Xi hosted its annual sand volleyball tournament, Pi Sig Dig, at the LSU University Recreation Complex. The purpose of this event was to market the Beta Xi chapter to the Baton Rouge community and LSU student body. All ages were welcomed to participate and teams had 4 people. The tournament was double elimination giving each team at least twice to compete in the tournament.
Canned Food Drive - September 2017
The members of Beta Xi competed against other Professional Business Organizations to see who could bring in the most canned food to donate to the LSU Food Pantry.
Tees for Treatment - March 13-17, 2017
Beta Xi hosted its third annual t-shirt drive in order to raise funds for the chapter, while giving back to a cause that we care about at the same time. We sold our old football game day shirts for as low at $5. Last year, 80% of our proceeds went to Debbie Badeaux help cover medical fees.
Beta- Xi chapter was lucky enough to have multiple guest speakers and opportunities this past spring semester to network and learn from companies such as Goldman Sachs, 3M, and LAMAR Advertising.
Beta-Xi is always looking to help our members encounter new opportunities across campus.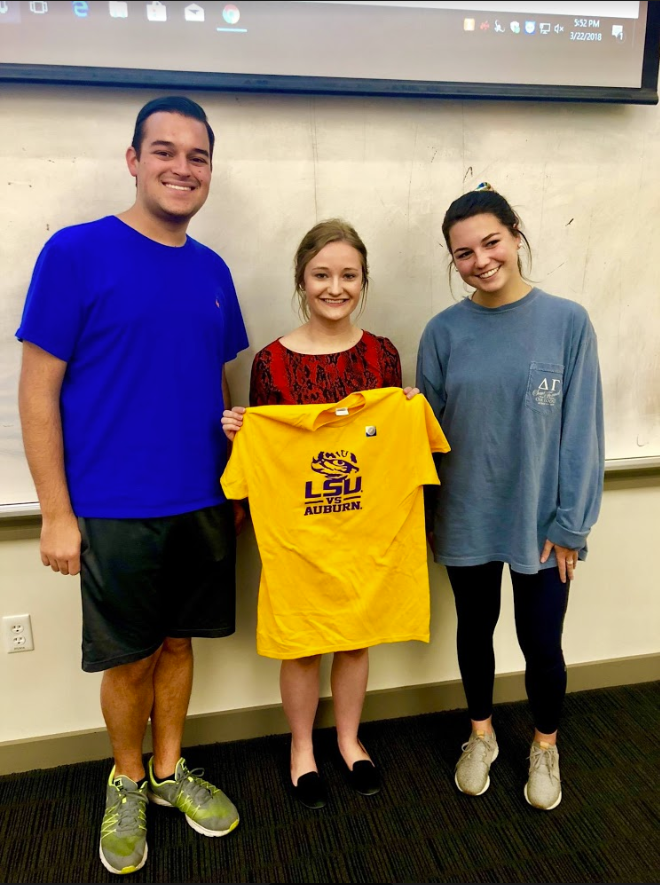 Our chapter loves getting the opportunity to work with and help other student run organizations on LSU's campus. Just this past semester at one of our chapter meetings Beta-Xi was able to have Tabitha Kearns with Encounter LSU, a student organization that aims to raise awareness and serve the homeless population in the Greater Baton Rouge area, come speak to our chapter about getting involved. We were so happy to be able to get involved and donate some t-shirts to help Encounter and the cause!
Contact Us
Interested in learning more about Pi Sigma Epsilon - Beta Xi? Fill out the form below, we'd love to hear from you!
Address
2100 Business Education Complex
Baton Rouge, LA, 70803
USA
Phone: (225) 578-8684
Email: pse.betaxi@gmail.com